Property Management That Works For You
We will help your
Community
with
Integrity
and
Efficiency
.
GET STARTED
Welcome to CIE Property Management & Consulting Inc.
Property Management Specialists

Condominium, Commercial, Student Housing, and Private Investment.
A hard working and engaged team with extensive hands on experience in community management. Each property has its own specific needs, our collaborative and methodical approach will help to ensure your property is managed with pride.
Service areas include: Milton, Oakville, Burlington, Hamilton, Georgetown, Guelph, Cambridge, Rockwood, Toronto, Kitchener, and Waterloo.
Why choose us
Our Mission
Achievements
Why choose us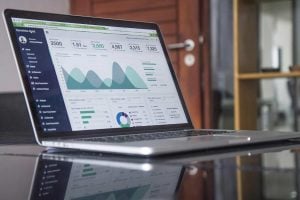 When hiring CIE, you are not hiring a property manager, you are engaging a team…
With extensive hands-on experience in condominium property management. The leadership team understands what it takes to make a dollar, and will work hard to ensure your dollar stretches to its maximum potential. We will manage your Community with Integrity and Efficiency—guaranteed!
Our Mission
Achievements
Communication The Community Portal

As a part of our Property Management service, you will be given your own community portal.  We stay up to date and communicate on all industry related changes, innovation, creativity, and hot topics, effectively creating a one stop shop for information. 
Our Management reports will contain all necessary information for you to make the decisions necessary to run your community with integrity and efficiency. When we manage your community, you can expect online access to:
Update Contact Information
Need professional property management consultation?
Get the pro-active management your community deserves!
Jennifer Beaver President
Jennifer is an industry specialist in Human Resources Management and Corporate Property Management. Possessing over 12 years of experience in the field, she has the added edge to support employees, management and board of directors through many different situations. Jennifer has a proven ability to recruit and manage staff that share our passion and vision; for our clients as well as the communities they are in.
A strong and compassionate leader in the field, who will ensure your property is supported in the manner required. CIE Property Management & Consulting Inc. (CIE), is working on building its candidate pool for upcoming client needs. Areas of work are generalized at this time, if you have expereince in property management and administration, and are interested in continuing your career we welcome you to apply!
We manage more than your property; we manage your community. Through community engagement, hard work and effective communications, we aim to address any compliance issues, keep maintenance fees low, provide energy savings where applicable & increase or maintain curb appeal. Your Community is as important to us, as it is to you.
Given the challenges within the industry, we believe that integrity must be a part of our operation. With our open and transparent approach, you will always be in the know. We have a number of specialists who work diligently to provide timely, accurate and appropriate service. From our CMA accountant who will review your financial statements to our designated RCM staff, we hold every aspect of your condominium corporation with the highest regard.
Every condominium shares similarities; the front door, the physical structure, the owners; their families, the board who makes decisions on behalf of the owners and all of the trades and workers who support the overall condominium community. Our experience has taught us how to work with all of the stakeholders in an efficient and effective manner. From compliance, to physical building, to community engagement, we operate with superior efficiency.
Contact our team to get started!
What Our Clients Have to Say...
"Our Board was introduced to CIE Property Management & Consulting in 2017 as a result of management issues during our first year. We are extremely pleased that we selected CIE as our property management firm.
Jennifer Beaver is professional, knowledgeable, organized, and responds to issues in a very thoughtful and timely manner. Jennifer knows how to effectively communicate with all owners, which can be challenging at times. Jennifer is committed to supporting a community environment for the owners.
I would highly recommend Jennifer to any condominium Board seeking a new and very positive business relationship."
"We are a small Condominium Corporation and because of that we have a low monthly income making the management of funds and building difficult. We have had several Management companies manage our affairs but we have to say that since we are looked after by CIE we are more than pleased with the management of our building.
CIE have taken the bull by the horns, so to speak and have successfully provided top notch service for us.
CIE has knowledgeable staff who are proficient in every aspect of their work. They have exceeded our expectations and we are glad that they manage our building."
Founder "Seven Consulting"
Contact us about your property today!
192 Main Street East, Unit 1
Milton, ON L9T 1N8

Stay connected and up to date with all things CIE and property management related. Industry standards and updates, along with policy changes , and other information as it becomes available.